Make Extra Cash This Winter Snow Removal Services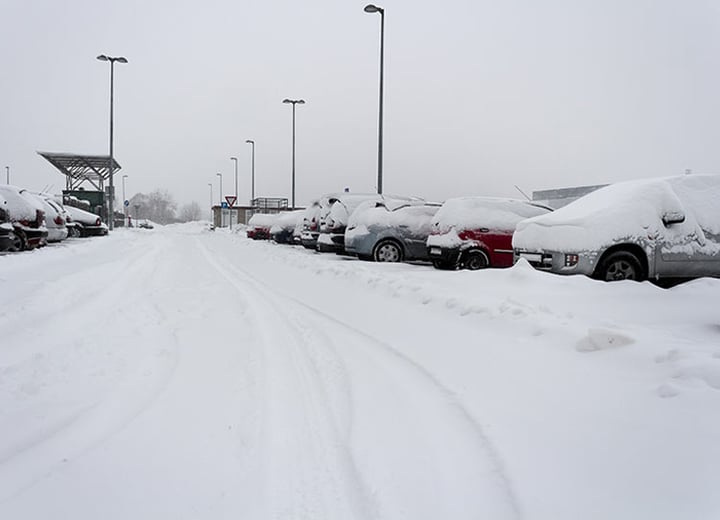 Most asphalt maintenance contractors take a break during winter. But if you want to make extra money before the year finally ends, then maybe you'd like to give a snow removal business a shot.

Snow removal services are fast and easy to do — a lot like sealcoating and crack repair! Even better, you have plenty of choices when it comes to snow removal equipment, tools, and supplies. Check them out below.

1. Snow shovels. Ideal for small jobs in residential and commercial properties. Plus, you probably already have a snow shovel at home, so buying one will not be a problem.

Keep in mind, though, that shovelling snow manually can be backbreaking, so you might want to upgrade as soon as you can.

2. Ice melting chemicals. There are several compounds used as ice melt, including calcium chloride, magnesium chloride, and calcium magnesium acetate. But before ordering ice melt, make sure that it is safe to use on asphalt and non-toxic.

3. Mechanical snow pusher. This tool is a step up from conventional snow shovels, and it is ideal for working on small to mid-sized properties. If you don't have the budget for high-end snow shovels or power brooms for your snow removal business, then you might want to start with a mechanical snow pusher.

4. Electric snow shovel. If you want a more efficient way to remove snow from your customer's driveway, then invest in an electric snow shovel. It is available in corded and cordless versions.

5. Walk-behind power broom. This snow removal equipment is ideal for servicing large properties, such as school, mall, and restaurant parking lots. This powerful machine is used to prep and clean pavements before crack repair and sealcoat application. But the good news is that it is versatile enough that you can convert it from simple surface prep equipment to a snow removal machine.
Need additional snow removal service information and other winter money-making ideas? We'd love to help! Simply give us a call at (855) 554-4386 for insights and asphalt business suggestions.