Local SEO: What Is It and How Do You Do It Right?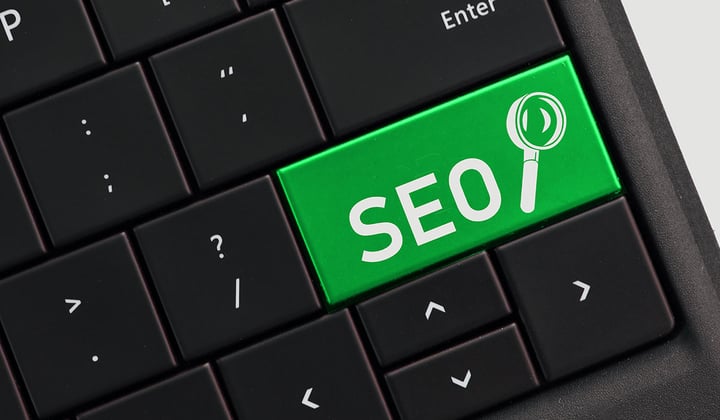 Local SEO is an organic online marketing option that you should consider seriously for your asphalt maintenance company. You can garner new customers without ever advertising to them with the right local SEO tools.
What is SEO?
SEO is an acronym for search engine optimization.
For SEO, content is created that appeals to the algorithms that determine where the website appears on the search engine list. The better a page looks to the algorithm, the higher it will sit.
SEO typically involves two controllable steps. The first is using specific SEO keywords throughout the text until it comes to 1% to 2% of the total. Free keyword tools are available so you can check the value of specific keywords.
The second is non-content related. These items are invisible or off the page. Examples include image alt text and ensuring proper loading on the smaller mobile phones. The search engines use these items as markers, and they do affect local SEO.
What Local SEO Means?
Local SEO is a specific SEO type, not a separate practice. With local SEO, the goal is to be listed when someone searches in your area rather than nationally. It can use local SEO tools to achieve that goal, but they are not a requirement.
Local SEO is more specialized than general SEO. Using as many tools for local SEO as possible helps your online marketing for your asphalt maintenance company immensely. If you can get this going, local SEO is free advertising.
What is Google My Business?
Google My Business is the most valuable local SEO tool. With the free account, you can control the information displayed when your business appears in searches, on maps, and more across the entire Google platform. Google also feeds the data to other sources.
You can claim your company's Google My Business profile. Once you have verified it, you can use this local SEO tool to provide more for your customers. You should fill out the profile, add pictures, and link to other places your company is on the internet.
Reviews
Reviews are an essential feature for SEO in general. Having reviews on your Google My Business profile is one of the most beneficial local SEO tools. Those reviews can affect your overall ranking and feed into other review sites.
Additionally, most people check reviews before they choose a bid. Having many positive reviews works in your company's favor. As part of your online marketing strategy for your asphalt maintenance company, you should ask every customer for a review.
Social Media
Social media makes an outstanding tool for local SEO and online marketing for your asphalt maintenance company in general. Regardless of other advice, you should start on a comfortable platform rather than following the trends.
You want to post at least a few times per week. With each post, make sure you use a geolocation tag for the city, town, or business specified in the post. Adding locations helps your local SEO scores while you're building an audience. Plus, you can use social media as a portfolio for cold leads.
Business Website
You do need a business website, and this local SEO tool does not need to be fancy. You can have a home, service page, and about us. That's enough to get you leads from your local SEO work, though you should consider listing your social profiles and showing reviews as well.
What is the Importance of Reviews?
Reviews are essential for your new customers considering your services. Most people will look you up online and read the reviews before they sign your contract. You can ask every client to leave a review to help with this.
Having reviews on Google is potentially the most beneficial for online marketing for your asphalt maintenance company. Reviews on Google will tie to your Google My Business profile, which in turn raises your rank.
Linking All Your SEO
Wherever possible, you should list your other profiles. Linking things together boosts the effects of your local SEO efforts on each tool. It also helps people explore your company presence better.
Directories
Listing your business in local business directories is another excellent local SEO option. You can look at chambers of commerce, professional organizations, and anything else with local chapters. It's also a new avenue for people to find your business.
Consistency Audits
Your online marketing strategy for asphalt maintenance only works if people can easily contact you. Towards that end, you need to ensure all your contact information is correct across the internet. Over time, your data may become incorrect.
You can avoid this problem by placing local SEO audits on your calendar at least once per quarter. Having a list of all your local SEO tools speeds up the process. You need to confirm phone numbers, email addresses, and physical addresses.
Sign up below for the webinar Action Seal's founder Judd recently put together with Brett Sutherlin that's jam-packed with asphalt industry-specific advice. Need more help? We're just a call away. Dial (855) 554-4386 for free expert advice.