Hiring for Asphalt Companies and How to Keep Talent in Your Asphalt Maintenance Business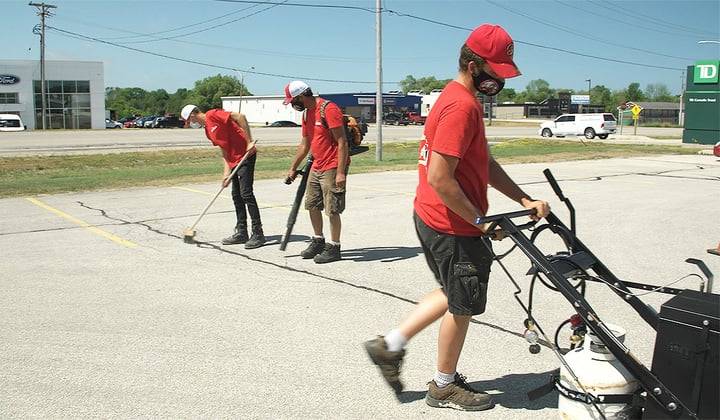 In the ever-changing modern world and with fierce competition between companies, sourcing the right candidates for your business can sometimes feel like a minefield. In fact, building the right team for your company's unique needs might just be the biggest challenge you will face as a business owner.
Luckily, there are a few steps you can take to maximise the efficiency of your search for the perfect team members to move your business forward, even during the current tough economic times.
Here are 3 great tips to help you find the perfect candidate for your job opening.
Embrace digital platforms. Harness the power of jobsites to both advertise your available positions and filter down candidates, saving time and money in the process.
Invest time in finding the right match. It's worth taking a little extra time to find the perfect fit for your role, rather than rushing into hiring someone. This will save both you and your applicants time in the long run, whilst increasing the likelihood that the person you choose will be happy and successful in their position.
Don't cast judgement. Youngsters with an eager mind who simply need a guiding hand may be an excellent choice for your business. Alternatively, why not offer a second chance to individuals taking part in a prison work release programme?

Ok, so you have put the time into finding the perfect man for the job, but now what?
After expending all that effort on finding your perfect employee, it's important to make sure your team members stick around.
Here are a few of the best ways to keep your employees happy, productive and full of job satisfaction!
Ensure your employees feel welcome and valued. Remember that you are a team; your employees should feel as though they are working with you, not for you.
Communicate well and treat your staff with respect. As with any other situation in life, always treat others as you would wish to be treated. Never ask your employees to do something you wouldn't do yourself.
Show your human side. Be approachable and let your employees know that they can share any concerns or thoughts with you. If you're having a bad day and take it out on a staff member, be sure to apologise and work to fix the relationship.
Allow your employees a break. Happy employees are more productive, creative and make better leaders and team players. And burned out employees are not happy employees! If you notice someone on your team is struggling, don't jump straight to disciplinary action – consider offering them a short break. They will likely return to work refreshed, productive and in a much better frame of mind, which is good news for everyone!
See your employees for who they are. Everyone has their own individual talents, ideas and lives. Allow your employees to express themselves and utilise their personal strengths within the team.
What are your top tips for sourcing and nurturing a productive and happy group of employees?