Asphalt Maintenance Industry Forecast for 2022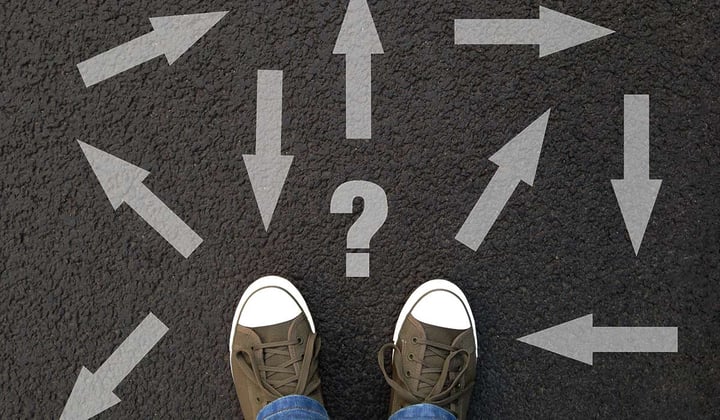 The past couple of years have been a rollercoaster ride for the industry. The demand for our services has skyrocketed, but supply chain constraints and labor shortages have made the past few months harder than normal. 2022 offers new hope but it also brings new challenges. At Action Seal, we always want you to be ready for eventualities, so check out our asphalt maintenance industry forecast for 2022 so you can prepare for it.
Sky-High Demand for Asphalt Maintenance for the 2021 Season
The 2021 season has been incredible for many asphalt maintenance contractors. Demand has never been higher, according to Brian Hess, president of The Pavement Group, thanks to different factors. Many contractors have been so fully booked this spring and summer that they had trouble meeting the demand.
Industry Problems
But while the demand for sealcoating and crack repair has been extraordinary, it was not without its problems. Labor shortage was rampant, while supply chain issues and rising prices have been hounding contractors left and right.
First, let's talk about shortages. There's been a shortage of household goods, as well as things that are crucial in manufacturing, such as steel, rubber, and more.
The asphalt maintenance industry is not and will not come away unscathed. We experienced a brief crack filler shortage, but the supply has stabilised in recent months. Traffic paint is still difficult to come by, and we're hoping to get a reprieve in the coming months.
Inflation reared its ugly head in the past few months, too. And we hate to be the bearer of bad news here but prices will continue to rise in 2022.
Sink, Swim, or Float? The Secrets to Survival
But the good news is you don't have to sit in one corner and be paralysed by all the bad news you read on the internet or hear on TV. We talked to asphalt maintenance industry leaders recently and here is what they have to say on how you can survive the current year and come back stronger in 2022.
Stock up on supplies and purchase necessary equipment ASAP
We sat with Leigh Kuhn, president of RynoWorx, and he offered some insights on how to make sure that your sealcoating and crack repair business thrives in the following months. According to him, it's going to be a bumpy ride for your business if you're short on supplies and you don't have the right equipment.
He recommends that you take stock of crucial asphalt maintenance supplies and equipment, and get a hold of them ahead of the 2022 season.
Now that we're approaching the end of a very productive season, most contractors are usually flush with cash. But what if you're new to the industry and you simply don't have enough money to purchase supplies and equipment?
Related: Get More Hours in the Day: 9 Asphalt Maintenance Equipment to Boost Productivity
The good news is you can choose from several different financing options. You can apply for an equipment loan from banks, or use your credit card to buy items at an affordable rate.
An option that we highly recommend is applying for equipment financing with private lenders who are typically more lenient when it comes to requirements.
The Perfect Time To Follow Up on Leads
You've been sending hundreds of proposals these past months and that's good. But if you're not fully booked yet, then now is the best time to give your prospects a call and see if they are interested in signing up for crack repair or sealcoating now. According to The Pavement Group's president Brian Hess, following up is a great way to make the most out of the rest of 2021.
Boost Your Online Presence and Perfect Your Branding
External events, such as supply chain disruptions, inflation, and labor shortage, are outside of your control. But you're not as helpless as you think you are. There are things that you can control, and you can master them now to get ready for 2022.
For example, you can improve your social media game or reach out to other contractors to collaborate and help each other out. You can also take advantage of this time to study and improve your company branding.
Have a solid support system
Having a network of like-minded people is a great way to weather storms in the asphalt maintenance industry. You can also tap into your support system in case you're looking for hard-to-find supplies or when there are challenges that you haven't encountered before.
Turn crisis into opportunity
Inflation and other problems are already here, but you have the choice to fear them or ride the waves of change. Instead of dreading them, Leigh Kuhn suggests that we change our mindset and consider this as a period of transition. Few of us come out of transitions unscathed, but these periods also bring great business and financial opportunities.
How to deal with manpower shortage
Manpower shortage is one of the main issues the sealcoating sector faces right now and its effects will be felt even into 2022. But you're not as helpless as you think you are.
Make your operation more efficient by investing in time-saving surface prep equipment or crack filling machines. You should also be aggressive when it comes to hiring the best employees out there. Speed up the hiring process and snap up that ideal candidate before somebody else does.
Whether you're looking to buy crack filling machines or you're looking for financing options to buy sealcoating supplies, we can help! Give us a call at 855-554-4386 or send us a message so we can talk about the best options for you.