4 Effective Ways For Asphalt Contractors to Get More Referrals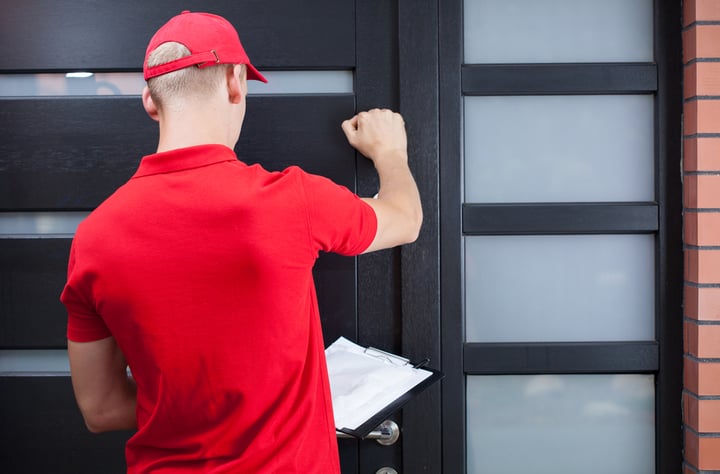 Scoring new customers has never been a walk in the park. If you've exhausted all avenues and you need fresh ideas, then we've got 4 effective ways asphalt contractors like you can get more customers.
Heard It Through The Grapevine: Why Word-of-Mouth is Effective
Whoever said that word-of-mouth marketing is passé is wrong. We still ask our parents, neighbours, and friends (and sometimes complete strangers) about recommendations for basically anything and everything under the sun.
While in-person interactions are still popular, a large percentage of our interactions are now done over the phone or via social networking sites.
Word-of-mouth is still the cheapest form of marketing, says John Evans, president of Everline Coatings and Services, so give it a try if you're looking to refresh your referral tactics.
The good news is you don't have to pay for word-of-mouth advertising. All you have to do is show up, do a great job, and let your customers be your very own salesforce.
Related: Building a Powerful Brand – and Using it to your Advantage
The Three Levels of Prospecting
According to the three levels of prospecting, there are three kinds of people in your network and serve as your salesforce.
Imagine that there are three circles of people surrounding you. The first circle is the people closest to you. These are your family, your friends, your former colleagues, etc.
The people your inner circle knows belong to the larger second circle. These people are your friend's friend or the people your spouse works with or your neighbors' extended family who live across the city.
The two types of people in your network are easier to convince and will most likely become your customers.
The ones hardest to convince (but still worth your while!) are the people that you don't know. They are in the largest and farthest circle from you. To gain their business, you have to rely on good old cold calling.
What do we mean by cold calling?
Yes, it involves sitting in your office and dialing phone number you come across in your business inbox.
But often, it's more than that. It also means that you need to drive to the neighbourhood or the establishment, literally knock on prospects' doors, talk to the owners/managers, and hand over a compelling proposal.
Maximise the Use of Facebook and Other Social Networking Sites
Whether it's Facebook or Twitter or Instagram, everyone's using some form of social networking site these days to connect with other people and look for the products and services that they need.
But, as an asphalt maintenance business owner, are you sure that you're using these sites to their full potential?
To maximise Facebook and other social networking sites, we recommend that you use the three levels of prospecting that we mentioned then run some strategic Facebook retargeting ads.
Related: Social Media Secrets for Asphalt Maintenance Companies
But you should choose wisely when it comes to social media. Twitter has billions of users, but it's not where we would want to go if we want to get more referrals. Facebook and Instagram, however, are perfect for social media marketing because of the staggering number of people using these sites and how they are designed for marketing.
If you're looking to reach commercial property owners and managers, then your best bet is to scour LinkedIn. This social networking site allows you to search people with their job titles, location, and even the property they own or the business they work for.
Another online tool you probably haven't tried before is Google My Business. Read the Action Seal blog post to learn more about it and how you can use it to spread the word about your asphalt maintenance company.
Your Work Speaks Volumes
A simple yet often overlooked way to get more referrals is to do your work well and let it speak volumes.
If you're looking for customers in a new area, why not start by offering to do a demo job? You can then ask your customer to spread the word about your business and/or ask them if you can put up a yard sign on their property.
Some companies also offer free sealcoating and crack repair services to charities of their choice. You can pitch your press release (along with some nice pictures of the event) to your local newspaper to help spread the news. Here's how you can get your story on local news.
Other Ways to Differentiate Your Company and Boost Your Referrals
Sponsor

events, local sports teams, schools, etc. to generate exposure for your asphalt maintenance business. But make sure that your business is compatible with the event, team, or organization to make it easier for you to find your target audience. Read more about event sponsorship

here

.
Ensure that your crew looks professional every time they are on the job site. If you can afford to, provide your workers a company shirt or jacket with your logo embroidered or printed on the fabric to boost your brand.
Make sure that your sealcoating sprayer, crack filling machine, and line striping machine are clean and in great shape. The same goes for the truck you use for work.
Action Seal is Canada's number one source for all your sealcoating, crack repair, and line striping needs. Shop stencils, surface preparation equipment, and other asphalt maintenance supplies here.
Can't find the item that you're looking for or want to learn more about how to build a successful asphalt maintenance business? Then give us a call at 855-554-4386 or send us a message here on our website.