Adding Sealcoating to an Existing Landscaping or Snow Shoveling Business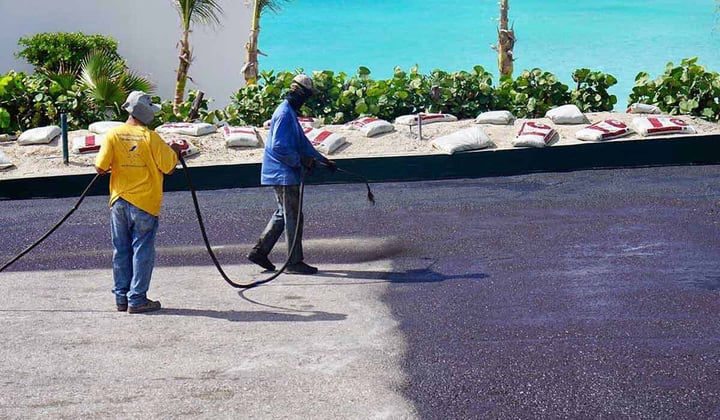 Adding sealcoating requires minimal instruction, and anyone with asphalt on their property needs the service. Adding sealcoating to your landscaping or snow shoveling business can have significant benefits for you, including in the profit margins.
The Benefits of Adding Sealcoating
Your existing customers likely need sealcoating, and this is your most significant advantage. You can use your customer database to launch your sealcoating service quickly, especially in conjunction with what you already do. This decision increases your chances of repeat business.
You have already hired the necessary workforce to start sealcoating. Given both landscaping and sealcoating tend to be seasonal, many of your workers may embrace the additional earning opportunities.
Sealcoating also shares many tools with both landscaping and snow shoveling. Trucks and trailers, for example, can easily haul snow blowers, lawnmowers, and sealcoating systems. Other tools such as leaf blowers can also make sealcoating easier.
Depending on where you live, sealcoating may be a year-round activity. Even if you do not live somewhere warm, the clients you gain sealcoating may need crack or pothole filling. These services are a natural addition after establishing sealcoating.
Items to Consider Before Adding Sealcoating to Your Existing Landscaping or Snow Shoveling Business
These considerations should help you decide if now is the right time to add sealcoating to your existing landscaping or snow shoveling business.
Why Do You Want to Add Sealcoating?
Adding sealcoating will change your existing business, including the clients you attract. If you're adding it out of a passion for helping people through quality work or filling a need in your community for employment, it is more likely to work for you.
If your reasoning includes new competition for your landscaping or snow shoveling market share, you may want to reconsider. Competition in those niches is simply encouragement to deliver higher quality services.
If the answer is that you think adding sealcoating will get your company out of a financial bind, you may also want to reconsider. Sealcoating equipment is a relatively small investment, but it can still be an economic issue when combined with other circumstances.
Is Your Existing Business in a Good Place?
If your current services have you stressed out, adding another service will not help settle everything down. On the other hand, if you have had comfortable growth the past couple of seasons without overworking, adding sealcoating may be the next logical step.
The feedback and requests for rework you currently receive should also be a factor in your decision. If you see frequent complaints, you have a current quality control issue. Given the nature of sealcoating, the quality issues should be resolved before adding the service.
Is Sealcoating an Unmet Need for Existing Customers?
The easy addition of sealcoating to your business relies on your existing customer base needing the service. Unfortunately, that means they must have an asphalt driveway or parking lot for your company to work on.
For example, if you do residential landscaping in neighborhoods with long gravel driveways, your customer base does not need sealcoating. That means you're starting from scratch on customers, which means you'll need more time to make back your investment.
Your existing customers are not your only available customers. You can knock on doors, cold call, and create a new customer base for sealcoating. It requires that your business carry the new equipment debt for a while, though, so make sure you're prepared.
What's the New Marketing Strategy?
Adding sealcoating means you will need to adjust the marketing strategy of your landscaping or snow shoveling business. While sealcoating is still a contract service, it sells a little differently. With a few alterations, your existing systems can work.
At Action Seal, the easiest way to sell residential sealcoating is knocking on doors while you're doing a job for your neighbors. Meanwhile, cold calling remains the most effective method for commercial jobs. These adjustments may result in other lead techniques.
You can also create an upselling plan to intertwine the services. For example, when your spring contracts come in, you can offer sealcoating as part of a bundle. That increases the value of a single visit for your company.
Does sealcoating sound like a good fit for your landscaping or snow shoveling business? Give Action Seal a call at (855) 554-4386, and the professional service team will help you find the right equipment for your situation.