6 Tips for Asphalt Business Growth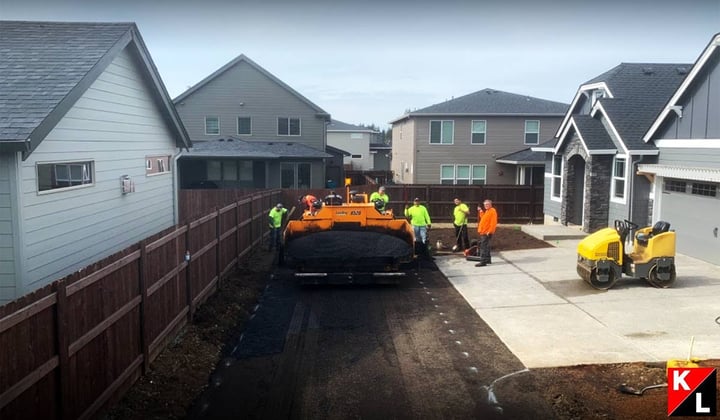 Scaling an asphalt maintenance company is not an easy prospect. Fortunately, there are several factors we can control and use to improve our companies. Let's talk about a few of our favourite items besides sales goals that help us grow.

Remembering Our Why
One of the essentials business owners may lose track of when scaling is the why behind the asphalt maintenance company. The why while scaling is never to make more money, and believing it is often leads to ruin.
Instead, the true why of an asphalt maintenance company owner is what that money can accomplish. For example, scaling the asphalt maintenance company might provide more jobs for the community or let the owner spend more time with their kids.
Those kinds of why change the world, and we want everyone to realize it.
Values and Results in Asphalt Maintenance
When preparing to scale, knowing the numbers is vital. However, core values are even more critical. Those values direct how our companies do business, deliver work, and whether our customer results are exceptional.
Customer results must be a focus regardless of where an asphalt maintenance company is in its growth. With a client focus and a willingness to fairly fix issues as they arise, the growth potential is truly astounding.
For example, if one of our clients requested that we fix a pothole, we'd do it. If that same client then sent us a photo of a pond in that pothole a week later, we'd redo it without charging the customer.
Build a Team
Before we can hire outstanding people to work for our asphalt maintenance company, we must establish a culture. If we try to do it later in the process, it will not be cohesive. Without one, we may hire people who do not fit in at the company.
Hiring employees who fit the company culture and see the vision helps the scaling efforts. When people see the overarching plan and understand where they fit in it, they put effort into the asphalt maintenance company's jobs.
Shared vision fosters teams. This change also occurs when people feel that they are being supported in their endeavors and reaching for their own dreams. We can provide our crew members with skills, support, and advice that helps them in every aspect of life.
When our employees see how we support their dreams as well as our own, that's where the magic happens.

Goalsetting for Asphalt Maintenance Companies
Goals are essential for the scaling process. The short-term goals support the long-term goals and add momentum. Without that momentum, scaling an asphalt company would seem like an impossible task. They're a natural landmark for growth.
The best goals for an asphalt maintenance company provide some challenge. In the pursuit of setting these goals, we must first analyse what is feasible. Then we ask a little more to the top of the goal, like an extra 5%.
It's important to note that these goals are not all about company numbers. They can be as simple as improving on-time job starts.
Another tip we found that helps with our goals is thinking about structure. We want to think about what processes and positions are necessary for achieving the goals. We also need to think about what current methods need updates.
Reinvesting into the Business
Reinvesting is necessary for scaling an asphalt maintenance company since it increases productivity. Reinvesting is particularly beneficial in terms of equipment since there are many new techniques that increase efficiency in the pipeline.
As a community, asphalt company owners are a friendly group, and we want everyone to succeed. We reach out to other owners when we're unsure about reinvesting choices or scaling, and we encourage others to do the same.
Take the Risks
We understand the stress involved in some business decisions, including taking risks that may not pay off. However, we cannot afford to play it safe while scaling our asphalt maintenance companies. We need to take chances on bigger contracts, new equipment, and more.
To that end, it's also essential to remember we can do things we've never done before. It's easy to get stuck in a rut of continuing the same practices. We need to continue taking risks, whether it's cold calling or coving more repair yards.
The big takeaway is trying different things. Some of these things will work, and those tend to be what skyrocket our businesses to the next level.
Watch our webinar with K&L Industries for 3 secrets they used to level up their business to multi-million dollars in revenue.