6 Advantages of Having a YouTube Channel for Your Sealcoating Business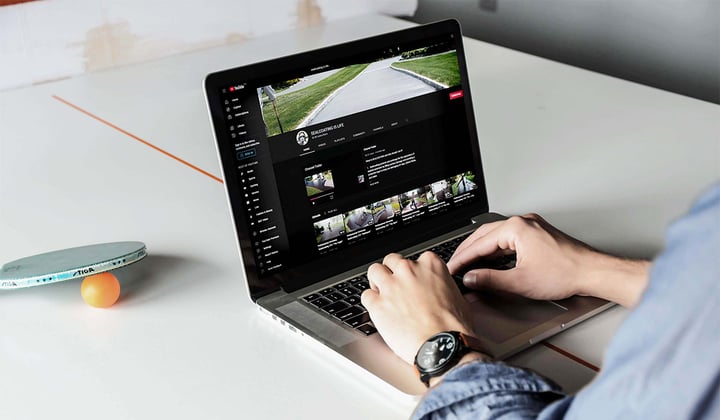 YouTube is not only reserved for tech reviewers, fitness and beauty influencers, and streamers. This social media platform is also perfect for sealcoating companies that want to build brand awareness and reach millions of people. And the best part? Starting a YouTube channel is free and doesn't require a huge budget to maintain it.
Here are the advantages of having a YouTube channel for your sealcoating business.

1. Reach More Prospects
This second largest social media platform rakes in over 2 billion active users per month. And that number is only for people who've used their Google account to log in. Just imagine what the total number would be if viewers who didn't log in were accounted for!
Plus, your videos are not only visible within the platform. In case you haven't noticed, Google search engine results also include YouTube videos that are highly relevant to the search query. So, that's two traffic sources for you - one from people who use Google and another directly from YouTube.
2. Free Marketing Strategy
If you've already exhausted other marketing efforts (online or offline) and already have spent thousands of dollars, don't worry. Joining YouTube is 100% free. All you need to do is sign-up and start uploading videos!
So, how about the video equipment? You don't need an expensive mirrorless camera. If you have a smartphone with a great camera, that is what you need when starting out. If you are concerned with the sound quality, you can always pick up a budget-friendly microphone that you can hook up to your gadget.
3. Go Viral
Who would want to watch a sealcoating video? Millions of people! Take a look at Sealcoating is Life YouTube channel. Their 10-minute video content is just two people applying sealcoating, and it's an instant hit with one video garnering over 4 million views!
Oddly satisfying videos are popular on YouTube and other social media platforms. So, don't think your sealcoating videos are dull and won't reach viral status.
4. Cross-Platform Promotion
If you are also on other social media platforms like Instagram, Facebook, and even TikTok, you can also repurpose your YouTube video there!
You'll need to resize the dimensions of the video, and you have extra content that you can use for your other social media accounts.
Alternatively, you can embed your YouTube video on your blog posts. Statistics show that 95% of people absorb more information when watching a video than reading a text.
5. Bring More Traffic to Your Website
If you're trying to increase website traffic for months and yet to see the results of your Search Engine Optimization (SEO) and paid ads, having a YouTube channel may be the extra push that you need.
In the video description, you can put your company's details, including the website, contact information, and even other social media accounts. If there are comments on your video, make sure to reply in a timely manner and ask the viewer to reach you via website, telephone, or email!
6. Earn Extra Income During Off-Season
Looking for another source of income during the off-season? You can make extra money on YouTube. To monetize your YouTube videos, make sure to join and be a member of the YouTube Partner Program. If you are starting on YouTube, make sure to produce and release quality content because the program requires you to have 1,000 subscribers, and the watch hours should be at least 4,000 over the past 12 months.
Final Thoughts
Having a YouTube channel for your sealcoating business offers many advantages, including a broader audience reach and direct traffic to your website. You can visit our video center for other social media marketing and asphalt sealcoating tips or reach us at (855) 554-4386.
If you're convinced that you want to start your own sealcoating YouTube channel, get SEALCOATING IS LIFE's 5 tips on starting a channel now.